I found the perfect gift for a certain lumbering ogre what likes to move rapidly through airports when he has been drinking in the airport lounge too long has a short layover on connecting cities...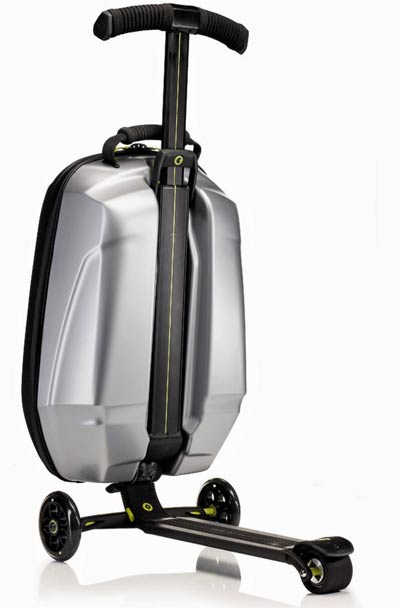 Behold, the Micro Samsonite
Omigod I can just see The Big Guy kicking this carry-on bag/scooter combo down the concourse in Newark heading for Gate C120.
I can also see the Port Authority Police and the TSA working him over with tazers once they catch him.
As a matter of fact, I'd pay good cashy money to see it.
Proxi - Fill-no-more